V-125
This piano is perfect for newcomers to the world of Steinway & Sons, as its sound quality, form, longevity and lasting value are truly worthy of such a great name. The Steinway V-125 thrills novices and advanced musicians alike, both in homes and in countless teaching institutions around the globe. From jazz and pop to classical, you could soon be playing your favourite piece on this piano, since it fits in almost any home. The height is the only difference between this piano and the larger model, the classic Steinway K-132.
'I love how the Steinway responds to a variety of attacks from the supple caress to the rambunctious pound. Steinway's flexibility keeps me stretching my boundaries further and further.'

Jason Moran

Steinway Artist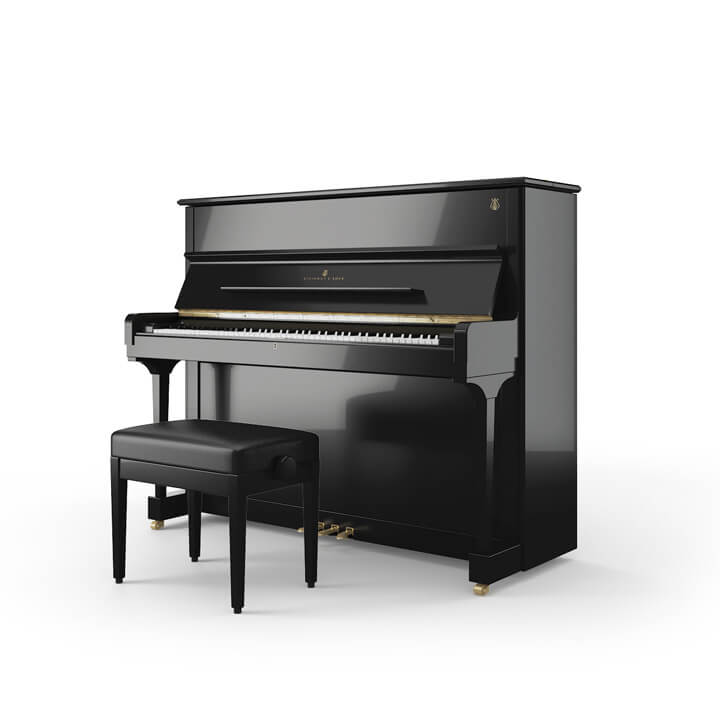 The colours displayed by the monitor may differ from the original.
V-125
Dimensions:
Height:

125 cm

Width:

152.5 cm

Depth:

67.5 cm

Weight:

274 kg

Tonal quality, responsiveness of touch and stability of performance make this upright piano the ideal introduction to a musical life with a Steinway.
Price inquiry
Did you know that it takes more than half a year before a Steinway upright piano is built and can leave our factories in Hamburg and New York? Steinway grand pianos and upright pianos are continuously developed by skilled and experienced craftsmen and craftswomen so that we can guarantee you will receive an excellent quality piano. Each unique Steinway piece contains carefully selected wood, 80 per cent craftsmanship, precision down to the last 0.1 millimetre and, most of all, a love of music.
Thank you! Your message has been sent. You will hear from us shortly.