Steinway O-180
This 180 cm grand piano has been a source of joy and inspiration since the very early 1900's. With Spirio its the perfect combination of classical and modern. Its sound is exceptionally warm and rich for a grand piano of this relatively modest size.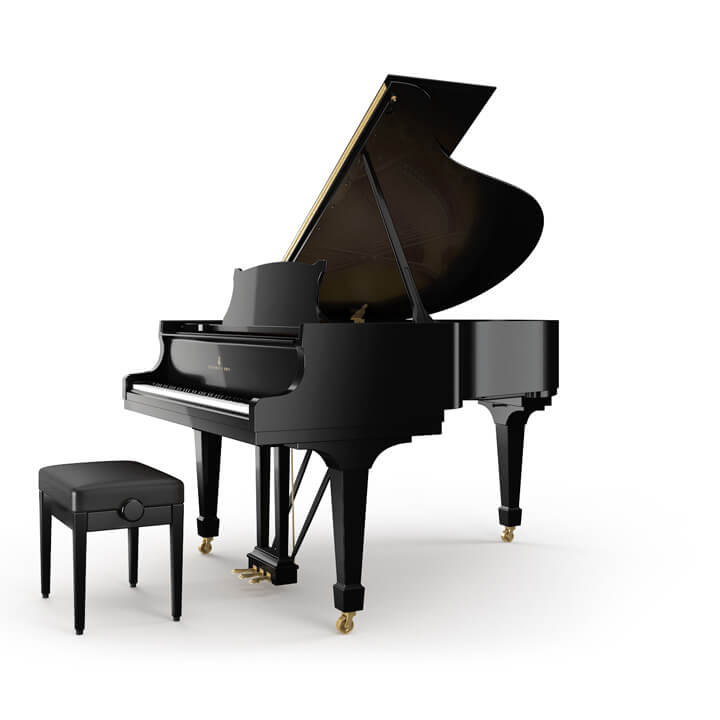 The colours displayed by the monitor may differ from the original.
| | |
| --- | --- |
| Width: | 146,5 cm |
| Length: | 180 cm |
| Weight: | 286 kg |
STEINWAY O-180 — THE LARGEST SMALL STEINWAY GRAND: BALANCED AND ACCENTUATED
The Steinway O-180 is the largest of the small Steinway grand pianos and was designed in 1900 especially for private use. This piano is large enough to satisfy those who demand a full, rich sound, yet sized to fit in almost any home. Make your dream of the Steinway Sound come true and fill your home it as often and whenever you like.
As with all Steinway instruments, the credo of the company's founder also applies to our O-180, M-170 and S-155 grand pianos: "to build the best piano possible."
The Steinway Model O is also available as the Steinway Spirio, the world's finest high resolution player piano.
THE STEINWAY O-180 — SUPREME INSPIRATION
No compromises and a guarantee of the highest quality and craftsmanship open up unlimited possibility of music expression.
"The Steinway is the only piano on which the pianist can make all his wishes and dreams come true."

Vladimir Ashkenazy

Steinway Artist
Thank you! Your message has been sent. You will hear from us shortly.