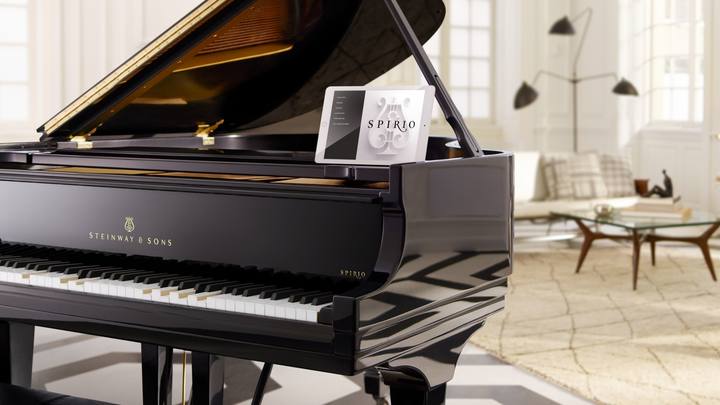 Oduševljenost Steinway Spirijom
Neka vaš dnevni boravak postane koncertna dvorana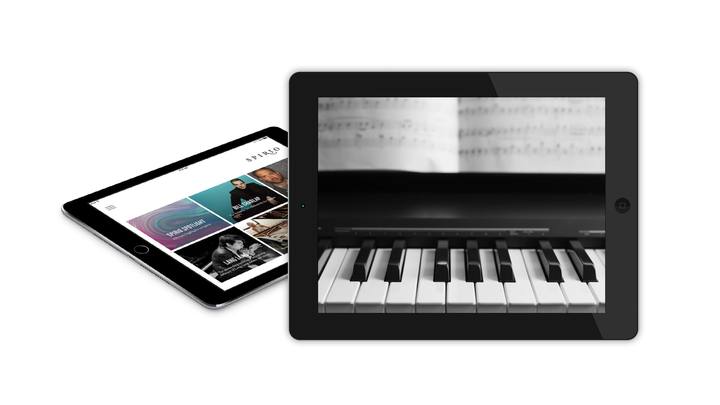 Steinway Spirio
Premjestite svoje sjedalo iz koncertne dvorane u svoj dom
Pretvorite svoj dom u koncertnu dvoranu
Želite li u svoj dom pozvati Yuju Wang? Onda otkrijte. Steinway Spirio.
Steinway Spirio prvi je samosvirajući sustav visoke kvalitete koji proslavlja ime Steinwaya & Sonsa. Ovo umjetničko djelo objedinjuje preciznost, tehnologiju i umješnost izgradnje te donosi jedinstveno glazbeno iskustvo, neusporedivo i jedino dostojno izvedbi uživo. Jednostavni dodir iPada je sve što Spirio traži kako bi oživio vaš Steinway.
Stotine snimki vodećih svjetskih Steinwayevih umjetnika samo čekaju da ih se otkrije kako bi vam pružile čudesne trenutke glazbenog zadovoljstva. Slobodno se veselite Spirijevoj glazbenoj biblioteci visoke klase koja sadrži djela snimljena u najvišoj kvaliteti u specijalnim Steinwayevim studijima, s mogućnošću automatskog nadopunjavanja glazbene biblioteke snimkama svakog mjeseca. Od Bacha to Georgea Gershwina i Billyja Joela: u svojem dnevnom boravku doživjet ćete glazbu tako vjerno da ćete pomisliti kako sami umjetnici sjede za vašim klavirom.
Bilo da se radi o klasičnoj glazbi, jazzu ili popu, možda tangu, boogie woogieu ili soulu; od Mozarta, Liszta i Tchaikovskyog sve do Beatlesa, Coldplaya i Adele: na vama je da izaberete koga želite čuti.
Ako ovo nije dovoljno, vi i vaša obitelj također možete redovno koristiti Spirio klavir baš kao bilo koji drugi Steinwayev glasovir. Svirajte ga ili neka netko drugi svira za vas - od sada vi odlučujete, sve je na vama.
Inspiracija i tehnologija
Spirio Spirio autentično donosi bogatstvo nijansi i strast umjetnika zahvaljujući posebnom softwareu koji mjeri brzinu batića (do 1,020 dinamičkih razina pri brzini do 800 signala u sekundi) i položaja prigušujućeg pedala (do 256 položaja pedala pri brzini do 100 signala u sekundi). Bilo da se radi o nježnom trileru, preciznim pokretima pedala ili snažnom fortissimu - Spirio njima upravlja bez teškoća vjerno utjelovljujući emocionalnu i tehničku širinu pijanista.
Glazbena biblioteka svjetske klase
Aplikacija Spirio za iPad povezuje vas sa stotinu izvedbi i oživljuje vaš Steinway glasovir. Ekskluzivna Spirio biblioteka redovito se nadopunjuje te nudi različite skladbe od J.S.Bacha do Irvinga Berlina i Billyja Joela, i pruža neograničeni potencijal vašeg glasovira bez obzira na stupanj vašeg umijeća sviranja.
Is the Steinway Spirio Available on all Steinway & Sons Models? Can Pianos be Retrofitted?
The Steinway Spirio is installed in a Steinway Grand Piano at the time of manufacture by Steinway artisans and existing pianos cannot be retrofitted. Available with the Spirio system are the Steinway Grand Piano Model B and Model O.
How Does the Steinway Spirio System Differ from Other Player System Pianos?
Steinway & Sons is recording at the highest resolution possible, and has created a data file format that captures the nuances and full range of emotion from each artist's performance.
This superior level of playback is made possible through a combination of proprietary high-resolution recording technology, and the Steinway Spirio's ability to replicate smaller increments of velocity on both the hammers and proportional pedaling. The fact that the recordings are recorded and played on a Steinway & Sons piano exponentially increases the differences in performance quality when compared to existing products.
How do Users Purchase Music for the Steinway Spirio? Is There a Difference Between Other Systems?
Steinway & Sons will not offer low-resolution MIDI files (like pothers do) for the Steinway Spirio to ensure an uncompromised experience. Steinway Spirio users can access the music through the Steinway & Sons App on their iOS device (an iPad comes with Steinway Spirio at the time of purchase). There is no extra fee and nothing to download since the music catalogue lives on the App. New music will be continually added to the Steinway Spirio library and seamlessly updated on users' iPads, ensuring they always have the most current collection of available Steinway Spirio music.
What Music Will be Available for the Steinway Spirio?
Music will be recorded in the highest possible resolution, across music genres, enabling customers to experience the fullest extent of their Steinway Spirio's unique capabilities. Spirio will include select performances from historic artists like Glenn Gould, Sergei Rachmaninov and Art Tatum as well as Lang Lang, Yuja Wang, Billy Joel, Coldplay, Adele and many others great Pianists.