V-125
This upright piano does its great name justice in terms of sound quality, form, longevity and lasting value, and will ensure that your entrance to the world of Steinway & Sons is a success. You will be enraptured by the Steinway V-125 upright piano, joining countless beginning and advanced musicians around the world in whose homes and teaching institutions this model can be found.
"Volim kako Steinway reagira na različite nastupe od nježnog dodira do iznimno snažnog udaranja tipki. Steinwayeva fleksibilnost proširuje moje vidike sve dalje i dalje."

Jason Moran

Steinwayev umjetnik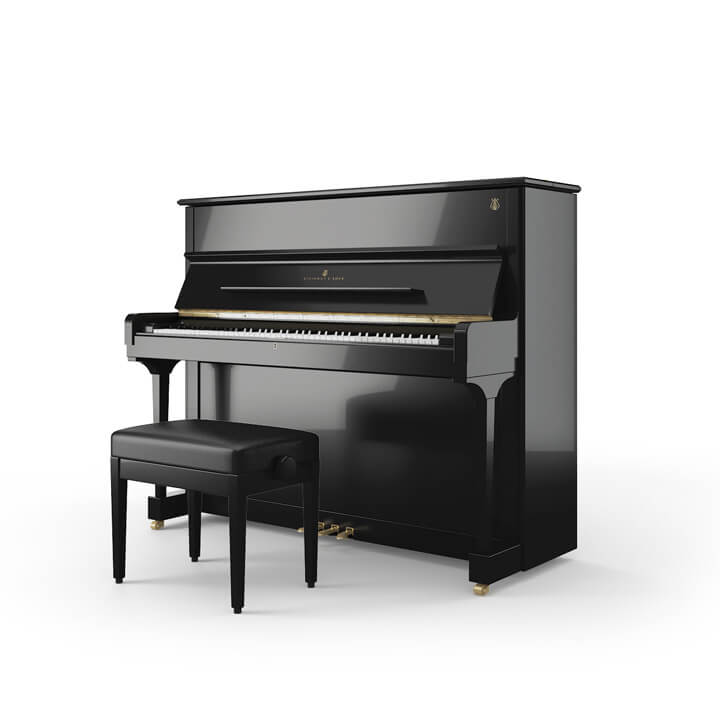 V-125
Dimenzije:
Visina:

125 cm

Širina:

152,5 cm

Dubina:

67,5 cm

Težina:

274 kg

Kvaliteta zvuka, dodir, izdržljivost i trajne vrijednosti čine V-125 pijanino istinskim Steinwayjem. Ove osobine jamče inspiraciju početnicima i naprednim glazbenicima - kod kuće te u brojnim obrazovnim ustanovama širom svijeta.
Upit o cijeni
Hvala ti! Vaša poruka je poslana. Uskoro ćete čuti od nas.