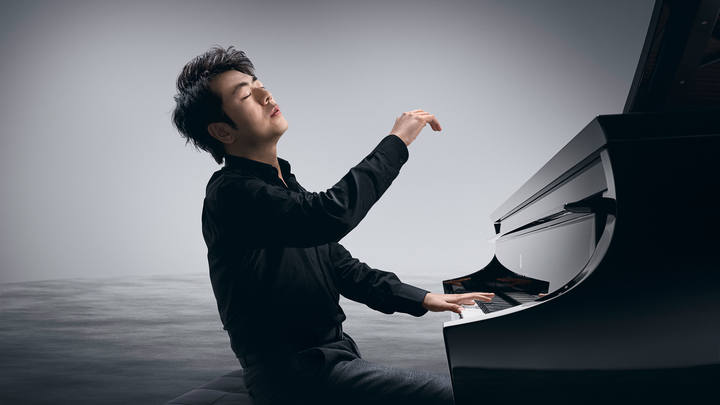 Lang Lang & Steinway
'Black Diamond' Edition as the pinnacle of a close partnership
Lang Lang – how his love for the 'Golden Steinway Sound' brought him to the 'Black Diamond'
The prodigy took his first piano lessons when he was just three years old. He was deeply impressed by greats like Horowitz and Rubenstein, who performed on Steinway grand pianos. From a very young age, he tried unsuccessfully to replicate their 'golden', their 'most delicate and sweet' sound on his own piano.
"As a child, I had the chance to perform on an old Steinway for the first time during an award ceremony at the conservatory in my birthplace Shenyang. I got goose bumps because this piano was so connected to my heart and soul", Lang Lang recounts. "Suddenly, the same piece sounded so much more beautiful and I thought 'Wow, this is the energy of a Steinway'". Later on, when he was accepted to the conservatory in Peking, he tried to practise on a Steinway as often as possible even though students were normally only allowed to do so once per week.
This history makes his present close relation to Steinway & Sons even more meaningful. In 2002, Lang Lang became one of the world-famous official Steinway Artists. Since his breakthrough in 1997, when he was just 17 years old, Lang Lang rose to international stardom and performed on the world's biggest stages. No matter in which city or which country he plays, the Steinway always is "like a best friend", says the international star who shares his success and is dedicated to giving back: For his tireless charitable work to impart the love for music to children, he was designated as a 'Messenger of Peace' by former UN Secretary-General Ban Ki-moon in 2013. With the Lang Lang International Music Foundation, founded in 2008, he pursues the goal to give every child access to musical education.
The 'Lang Lang Black Diamond Limited Edition' is the first time that the acclaimed musician was involved in designing a Steinway grand piano: "I am honoured to be the first pianist in Steinway & Sons' history to help design a grand piano."
During the three-year process, Lang Lang and legendary furniture designer Dakota Jackson worked together on the design. "The first thing he said to me was 'It has to be a black diamond'", because those diamonds are not from this world, but from interstellar space. "At some meetings, I would play for him, for example powerful pieces by Rachmaninoff." This inspired Dakota Jackson to come up with creative ideas such as the elegant, diamond-shaped fittings where the piano's legs meet the rim, giving them the appearance of stilettos.
The way that the two of them – together with the Steinway technicians – worked on the design seemed like a series of miracles. "This instrument has not only the beauty, but also the sound, the emotions, the whole feeling. No matter how you play, you always have these wonderful qualities", explains Lang Lang.
Thank you! Your message has been sent. You will hear from us shortly.