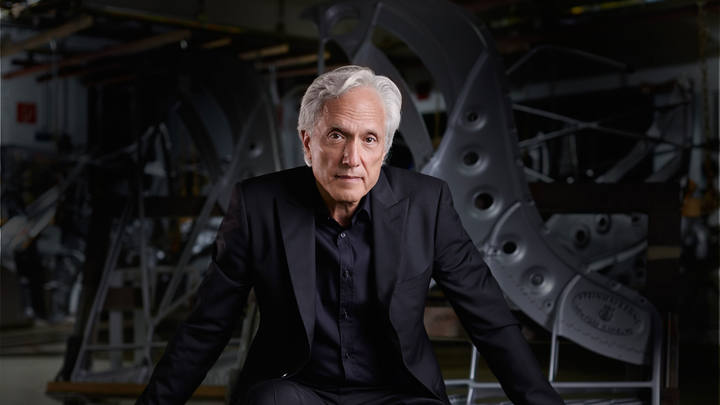 Dakota Jackson
there is magic in his Steinway designs
His Steinway creations carry a magician's DNA: Dakota Jackson
The close collaboration between Steinway & Sons and Dakota Jackson has been going for more than 20 years. The exquisite grand piano designs of the US artist impress with their clear lines and their unique, almost "magical" stylistic elements. Fittingly, the career path of the furniture designer, who was born in New York in 1949, was a special one: Dakota Jackson comes from a family of professional magicians. He started out as magician, dancer, pianist and thrilled his audiences with magic tricks.
Jackson discovered his passion and talent for furniture design when he moved from Queens to the New York artists' quarter Chelsea as a young adult. He became part of the 'American Art Furniture Movement' and established himself as a designer. His designs have always been inspired by the world of magic and illusion. He created his first masterpiece in 1974: Yoko Ono commissioned him to design a 'mystery desk' for John Lennon. She gave this personalised desk, equipped with secret compartments, to Lennon for his 34th birthday.
In 1978, Jackson founded his first furniture and piano manufacturing plant. One of his most important creations is the 'Library Chair' that can now be found in more than a hundred universities around the world. The list of his exhibitions and design awards is long.
The successful partnership with Steinway & Sons already produced two unique grand piano designs in the past. For the 300th anniversary of the invention of the piano in 2000, Dakota Jackson designed the 'Tricentennial Limited Edition'. For the 160th anniversary of Steinway & Sons, he created the graceful Limited Edition 'Arabesque' that won the Red Dot Award in 2014. "For me, Steinway is synonymous with piano. I would not design grand pianos for any other company", explains Jackson.
With his newest creation, Jackson surpassed himself: Over the course of a multi-year project and in close collaboration with piano virtuoso Lang Lang, he created the 'Black Diamond', limited to 88 + 8 grand pianos worldwide. The theme: the black diamond, an extremely rare, mysterious gemstone that literally is "out of this world". It is just as unique, brilliant and special as Lang Lang's masterful performance, the polish, sound and emotion of which go straight to Jackson's heart and according to him are "as sharp as a stiletto".
Dakota Jackson infused this feeling into the design of this instrument, which was born from passion: The artist adorned the sides of the piano's legs with slender, silver fittings that appear like stilettos. Another thing that stands out is the s-shaped topstick, a recurring signature element from earlier models designed by Jackson. "I believe the black diamond to be the visual expression of infinite possibilities", recounts Jackson – just like Lang Lang's truly "otherworldly" performances.
Thank you! Your message has been sent. You will hear from us shortly.