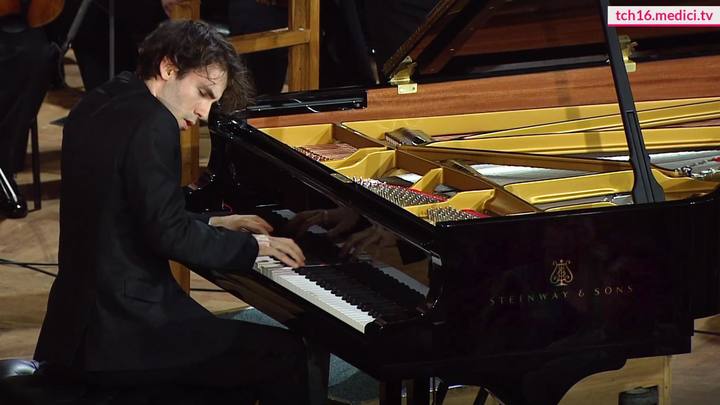 Alexandre Kantorow wins on a Steinway
At the prestigious Tchaikovsky Competition — the Olympics of classical music held every four years in Russia — contestants in the piano category may select their instrument from various pianomakers, and are free to shift allegiances from round to round. The 16th International Tchaikovsky Competition, and its piano competition, reached its conclusion in the evening of June 27.
In his final round of competition, the 22-year-old Alexandre Kantorow, who had stuck with another pianomaker for previous performances, found himself doubtless overwhelmed by the storied craftsmanship and rich, inimitable tone of the Steinway & Sons Model D grand, and, in an inspired, prescient decision, elected to play on a Steinway for the final round.
It was — as it was for 5 out of 7 of the prize-winning pianists at the Tchaikovsky and for over 95% of concert pianists who performed with orchestra during the 2017–2018 season — the correct choice. The Frenchman, performing Tchaikovsky's and then Brahms' Second Piano Concertos, impressed the jury with his sensitive musicality and took First Prize and the Gold Medal at the XVI International Tchaikovsky Competition. Congratulations, Alexandre Kantorow!
Photo courtesy of tch16.medici.tv
Thank you! Your message has been sent. You will hear from us shortly.