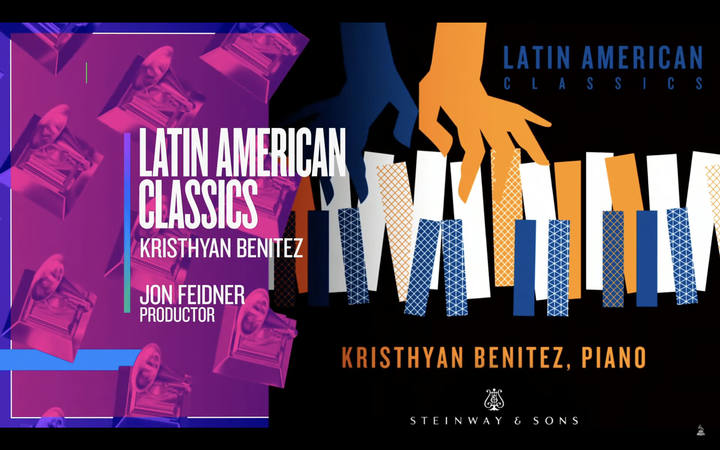 Steinway Artists nominated for Grammy Awards
It's that time again at the end of January! The Grammy Awards, the most important music prize in the USA with worldwide renown, will be presented on January 31, 2022. We are keeping our fingers crossed for our numerous nominated Steinway Artists, Emanuel Ax, Kenny Barron, Kris Bowers, Harry Connick Jr, Eliane Elias, Robert Glasper, Arturo O'Farrill, Paul Sánchez, and Chucho Valdes. Above all, we wish Steinway Artist Jon Batiste, who has been nominated for an incredible 11 Grammy Awards — ranging from Record and Album of the Year to Best Jazz Instrumental Album, Best American Roots Performance as well as Best Contemporary Classical Composition — every success!
Perhaps it will be as glamorous an evening for Steinway as November 18, 2021, when the 22nd Anual Latin Grammy Awards were held at the MGM Grand Garden Arena in Las Vegas to honor Latin music. In the process, Steinway Artist Kristhyan Benitez was joined by Jon Feidner, producer at the Steinway & Sons Record Label, to accept the Latin Grammy Award for Best Classical Album.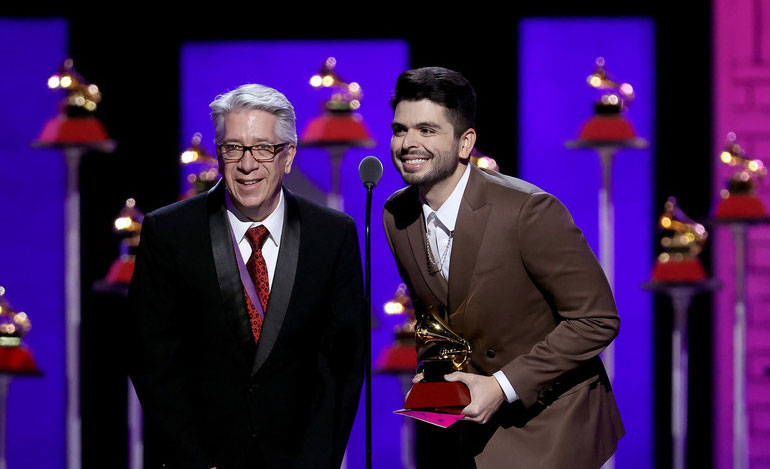 The Venezuelan pianist's album "Latin American Classics" was released in the middle of last year on our label. It contained a great Latin American repertoire, including music from Cuba, Argentina, Brazil, Venezuela, and Mexico. What's special for us about this recording: Kristhyan Benitez recorded this album in New York on a Spirio | r. Discover now the technical possibilities of our Steinway Spirio | r.
Thank you! Your message has been sent. You will hear from us shortly.