FEBRUARY 2021 — Spirio SPOTLIGHT HYMNS & SPIRITUALS
DAVELL CRAWFORD
FEBRUARY 2021
Spirio SPOTLIGHT
HYMNS & SPIRITUALS FROM DAVELL CRAWFORD, THE BEETHOVEN ANNIVERSARY FROM SHANGHAI, STEINWAY IMMORTAL EUGENE ISTOMIN, AND SULLIVAN FORTNER
STEINWAY & SONS SPIRIO, the world's finest high resolution player piano, devotes a new extended playlist to a group of Hymns and Spirituals performed by the Prince of New Orleans, Davell Crawford. Including a SPIRIOSYNC VIDEO and combining contemplative interpretations mixed with modest improvisations, we hope this set brings inspiration and peace during the winter months.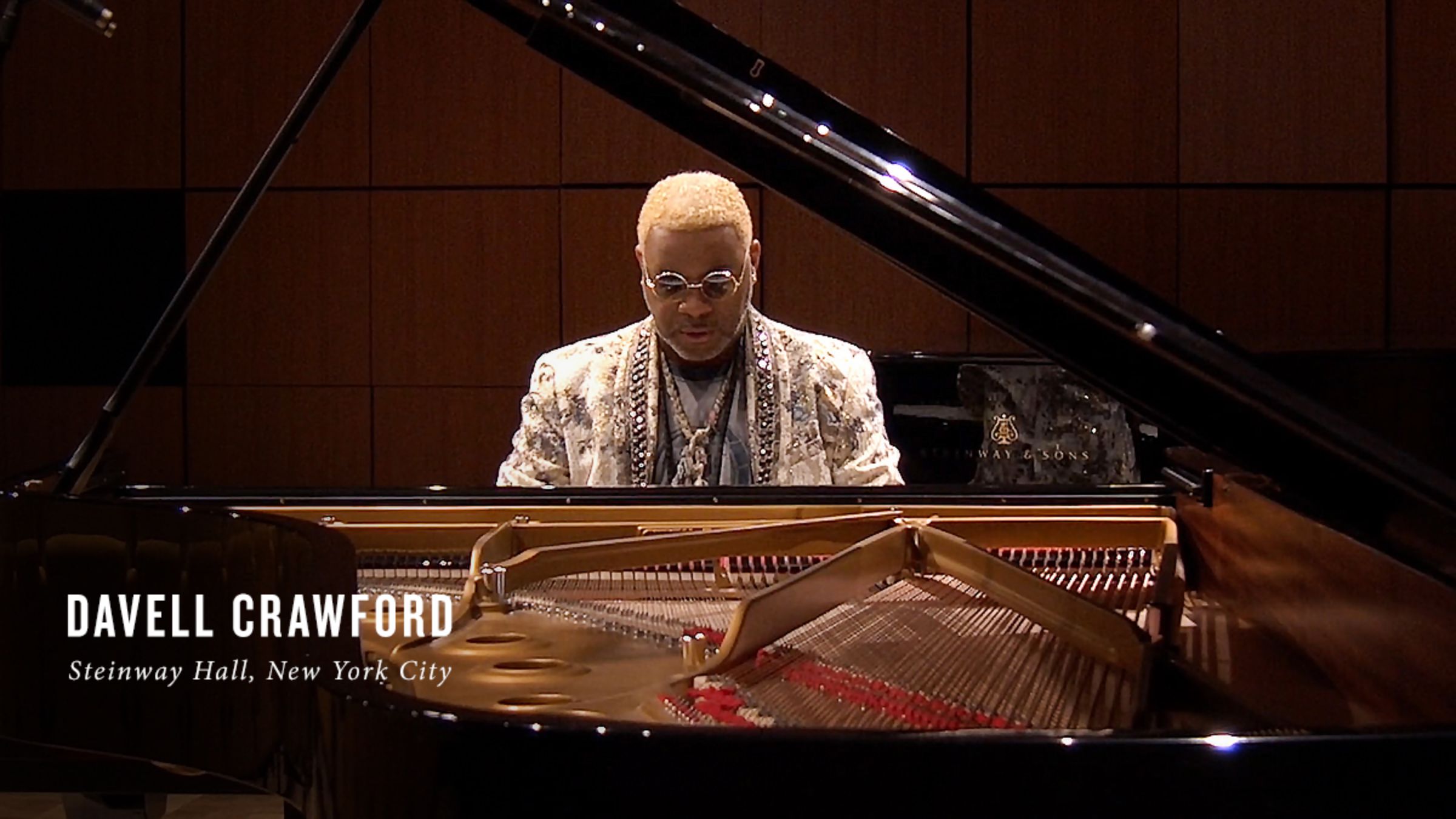 We are pleased to present the SPIRIO debut of a bright new star in the jazz world, Sullivan Fortner. Two tracks — "All in the Golden Afternoon" from Disney's Alice in Wonderland, and Sting's "Until", showcase the range of Fortner's style and give us a taste of an upcoming set to be released later this year.
STEINWAY IMMORTAL Eugene Istomin, a brilliant soloist and chamber musician, also debuts on Spirio this month. He appears in a SPIRIOSYNC video that recreates a performance from Montreux in 1989, an encore to that concert, one of Mendelssohn's Songs Without Words, the Andante espressivo, Op. 62 No. 1, "May Breezes."
More classical music arrives from a marathon concert in Shanghai last month, held on Beethoven's 250th birthday, December 16. This set highlights some of those performances and includes favorite works performed by notable pianists in China. And Stanislav Khristenko performs Samuel Barber's substantial and riveting Sonata in E-Flat Minor, Op. 26.
Thank you! Your message has been sent. You will hear from us shortly.