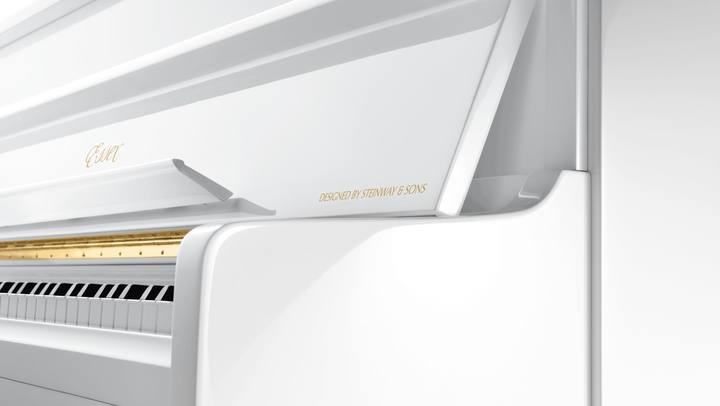 Your Essex
The upright and grand pianos in the Essex line promise a level of quality that is unmatched in their price range.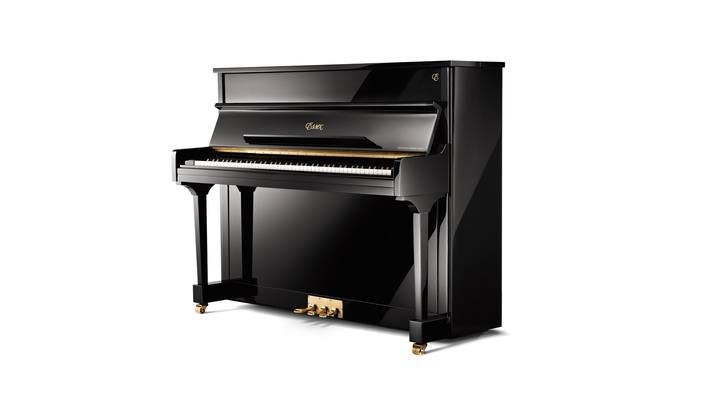 Styles and surfaces
Alongside traditional shapes and surfaces, the Essex models will captivate you with their variety of designs and finishes at a truly extraordinary price.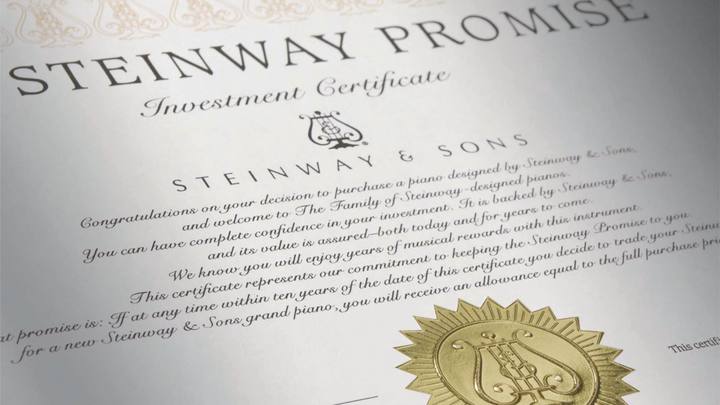 The Steinway Promise
If you invest in a Steinway within 10 years of purchasing your Essex grand or upright piano, we will refund you 100 per cent of the purchase price.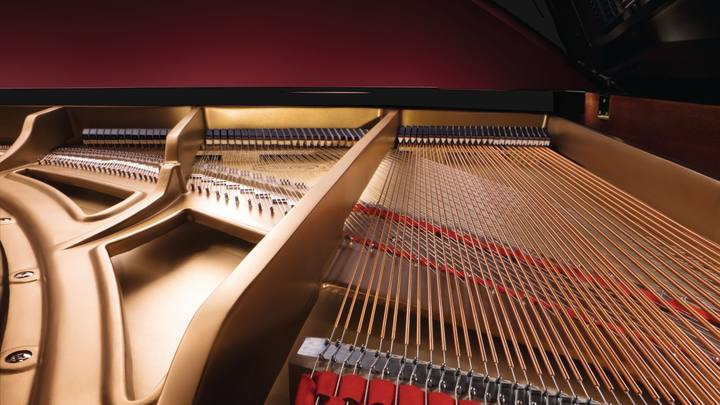 Committed to excellence
In Essex you will find all of Steinway & Sons' current design elements and technical standards – and of course the typical Steinway passion for excellence.
Essex grand and upright pianos
The first step is in fact the easiest – with the uprights and grands of Essex designed by Steinway & Sons. You too can begin your musical journey into the Steinway family with an instrument of quality unparalleled by anything else in its price range. Essex grand and upright pianos benefit from the exclusive construction features and patents of Steinway & Sons. Each instrument is inspected by Steinway-trained technicians after manufacture. Have you already been enticed by its sound?
Essex designed by Steinway & Sons
Beautiful piano styles and surfaces should be the case no matter the price. This idea led Steinway & Sons to renowned furniture designer William Faber and a partnership that produced the Essex line of grand and upright pianos, which up to this day have made joining the Steinway family a reality.
Harmony in sound, shape and price
Let yourself be inspired by the many Essex design variants once the sound of your instrument has persuaded you. Harmonious shapes from simple to romantic, the fine grain of the wood and deep gloss of its varnish make your Essex instrument an ornament for your home. How about light walnut, fine cherry or a piano surface in warm sapele mahogany?
The Steinway Promise
Because your Essex instrument may become the start of a great passion, we offer our 'Steinway Promise'. Should you purchase a new Steinway within 10 years, we will credit you 100 per cent of the purchase price of your Essex model.
Excellence in Hamburg
Discover why the grand and upright pianos from Boston and Essex designed by Steinway & Sons are of such high quality.
Thank you! Your message has been sent. You will hear from us shortly.