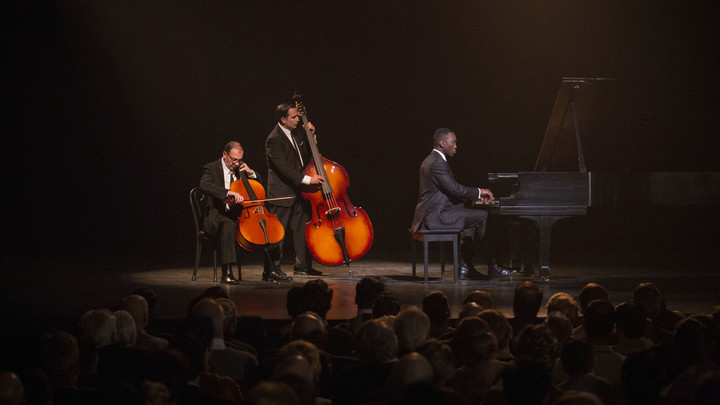 And the Oscar goes to – Green Book!
This story about a special friendship is more than just a homage to humanity. It is also a declaration of love to music – and to Steinway. The virtuoso jazz pianist Dr Don Shirley (Mahershala Ali), who lives in relatively liberal New York, is planning a concert tour around the conservative Deep South. He hires hard-nosed Italian-American bouncer Frank Anthony Vallelonga, otherwise known as Tony Lip (Viggo Mortensen), as his driver and for his own protection, this being 1962 and the age of racial segregation. This unlikely couple head south in a turquoise Cadillac.
Shirley instructs his driver Tony Lip that the first thing he must do whenever they arrive in town is to make sure a Steinway really has been provided, as stipulated in the contract. The road movie is based on a true story. Shirley studied and loved classical music. Because of his skin colour, however, he was advised to pursue a career in jazz. But when it came to his choice of instrument, there was absolutely no compromising for Shirley – the son of Jamaican parents was an official Steinway artist from 1964 until his death in 2013.
The American jazz pianist and Steinway artist Kris Bowers has an unequivocal answer when asked why Shirley always insisted on Steinway, even when on tour: 'Because they are the best'; even the simplest of chords sounds beautiful on a Steinway, he says. With the film director Peter Farrelly choosing this 29-year-old African American composer to perform the film score, it is almost as if Shirley's story were being continued. Bowers knows what it means to be 'too white for the blacks and too black for the whites'. Especially for the film, Bowers gave actor Mahershala Ali piano lessons for months on end and stood in as his double for the more demanding scenes.
Green Book has now deservedly been named best film at the Oscars, while Mahershala Ali received the Oscar statuette as best supporting actor. Viggo Mortensen was likewise nominated, in the category of best actor.