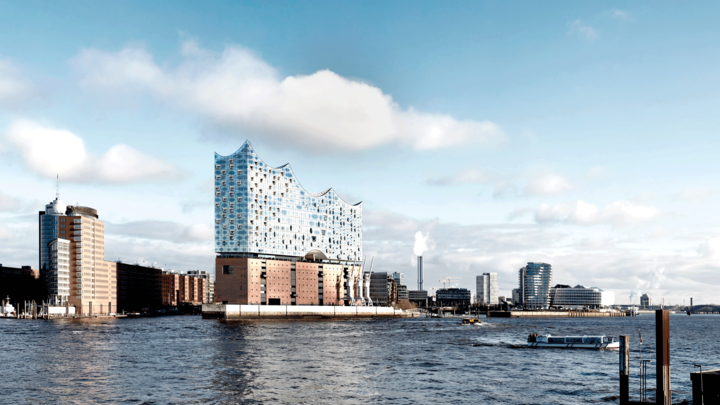 Celebrating diversity — arousing musical enthusiasm
Hamburg's new landmark, the legendary Elbphilharmonie, was made possible through an immense joint support of society, politics and the economy. Likewise, the Elbphilharmonie Hamburg Foundation, founded in 2005, also stands for the civic engagement of numerous, generous donors. The foundation promotes the variety and diversity of concerts and international artists, as well as a comprehensive music education programme, especially targeted toward children and adolescents.
Whether classical, jazz or pop: Steinway & Sons is passionate about sparking enthusiasm for music, mirroring the mission of the foundation. This explains our aim: for every sold grand of the Steinway & Sons Elbphilharmonie Limited Edition, 20,000 Euro will be donated directly to the Elbphilharmonie Foudation. The Foundation offers a broadly based music education programme for children, young people and families, including the "Elbphilharmonie world of instruments"; student and family concerts; and several hands-on activities involving orchestras and choirs.
Top-class pianists take on sponsorships for the eight respective Steinway grands of the Elbphilharmonie Limited Edition. For Steinway Artist Igor Levit this is the most important part.
"The most beautiful thing about this exclusive Steinway Edition is its goal: supporting the Elbphilharmonie Foundation, and therefore supporting young artists."

Igor Levit, Steinway Artist
Thank you! Your message has been sent. You will hear from us shortly.