Welcome to Pianoforte
Pianoforte (Pty) Ltd is the accredited sole and exclusive importers and distributors of Steinway & Sons for Southern Africa since 2005. Our showrooms afford prospective clients the opportunity to audition examples of our range of instruments in private. Our clients include concert halls, conservatories, schools, churches, hotels, restaurants as well as amateur and professional pianists across the Southern African region. Clients from the Southern African region now enjoy convenient access to the iconic Steinway & Sons brand, supported by our dedicated expertise. Pianoforte is also the distributors for José Ramírez Guitars from Spain, Luca Salvadori Violins and Violas as well as Arturo Ponce Bows from Cremona, Italy.
STEINWAY - A LEGEND
The Right Choice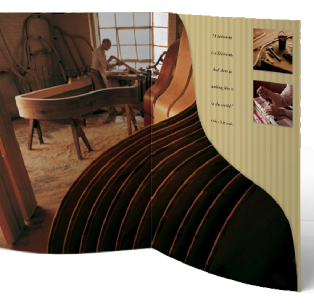 In addition to your personal musical requirements, the size of the room where your upright or grand piano will stand is of crucial importance. Sound quality and volume are directly related to the size of the soundboard and the length of the strings. In other words, the larger the instrument is, the fuller its sound will be. If you have enough space and your budget allows it, you should choose a grand piano. Please be aware, however, that a top-class upright piano is always a better choice than an inferior grand.
The essential difference between an upright and a grand, apart from the external appearance and size, is the position of the soundboard. In a grand piano, the soundboard and strings are positioned horizontally, whereas in an upright piano, they are positioned vertically. Thus, in a grand piano the action works with gravity and is more responsive than in an upright piano.
Download our buyer's guide
News & Events
NEW YORK, NY (April 19, 2017) – Steinway & Sons yesterday unveiled one of the most ambitious and finely crafted art case grand pianos ever created: the stunning "Pictures at an Exhibition" Model D concert grand by Steinway Artist Paul Wyse.

More

April 2017 - Steinway & Sons is delighted to announce today the launch of "Armonia Limited Edition by Baldi" designed in collaboration with Baldi Home Jewels, the renowned Italian manufacturer of luxury furniture and decorative accessories.

More

Steinway & Sons, manufacturer of the world's finest pianos, is delighted to announce the appointment of Guido Zimmermann as the new Vice President & Managing Director for Steinway & Sons Europe.

More