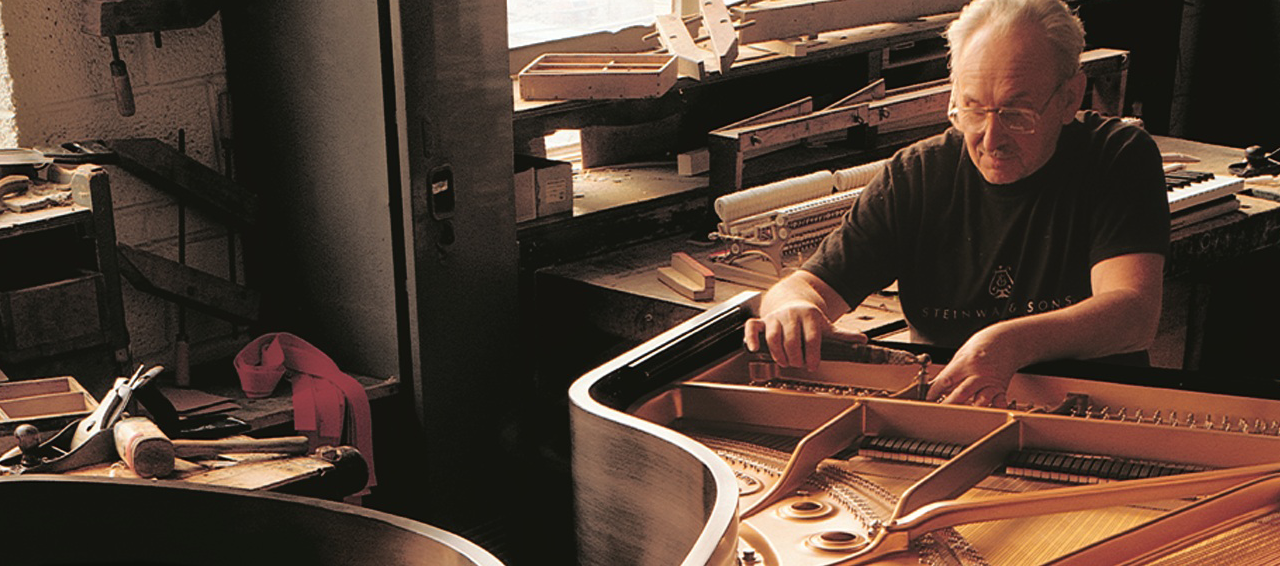 Steinway flyygelin rakenne on ainutlaatuinen sisältäen 12,116 Steinway alkuperäisiä osia. Jos Steinway instrumenttisi on kunnostuksen tarpeessa, ainoa tapa taata, että korjauksessa käytetään 100% alkuperäisiä varaosia on korjauttaa Steinway -verstaalla.
STEINWAYN ERO MUIHIN
Aivan kuten kaikki pianot eivät ole tehty samalla tavalla ja siihen on syynsä, miksi Steinway on yhdeksässä tapauksessa kymmenestä konserttipianistien valinta, kaikki peruskorjauspalvelutkaan eivät ole samanlaisia.
Kun korjautat sinun Steinway pianosi meidän kautta, varmistat soittimen suurenmoisuuden myös tulevaisuudessa. Steinway on ainoa joka yhdistää tiedon, taidon, kokemuksen ja korkealuokkaiset materiaalit, jotta soitin pysyy joka suhteessa aitona Steinway pianona.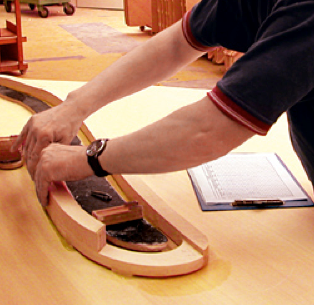 The Steinway Difference
Just as all pianos are not created equal and there is a reason Steinway is the choice of 9 out of 10 concert artists, all restoration services are not created equal. When you restore your Steinway piano at the Steinway Restoration Center, you are ensuring the continued greatness of the instrument. Steinway is the only one with the combination of knowledge, experience, facilities, and materials to ensure that your piano remains a Steinway in every respect. Others who restore Steinway pianos will talk about how much "combined Steinway factory experience" their employees have, but in reality many of them have a transient workforce — so you never know who truly is doing the work on your piano. In addition, even if your technician does have Steinway factory experience, the reality is that they are not working in the Steinway factory. Steinway pianos achieve their greatness by not only the skill and talent of the factory craftspeople, but also due to the years of perfecting tools, processes, and conditioning environments. Simply put, no restoration company or individual can offer what Steinway can.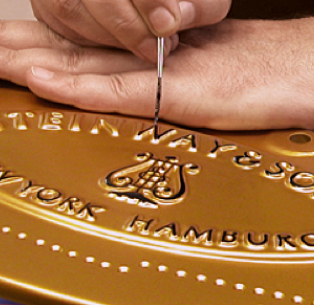 A Full Restoration
When you restore your Steinway piano using the Steinway Restoration Center, not only are you guaranteed 100% genuine Steinway parts, but you're guaranteed replacement of key parts — not repair of old parts or polishing of old hardware. For example, a complete new genuine Steinway action is used to replace the old — we never simply repair the existing action. And we replace all of the hardware on the piano with genuine Steinway parts, whereas someone else might polish the existing hardware to look new, when it might be many years old, worn, and in need of replacement. If you restore your Steinway piano somewhere else, at the very minimum you will not be getting a genuine Steinway & Sons diaphragmatic soundboard (the lifeblood of the instrument). Steinway NEVER sells its soundboards — so if you restore your piano somewhere else it may still have the Steinway & Sons trademark logo on it, but if it doesn't have a genuine Steinway & Sons soundboard, it has lost the internal magic that makes it a Steinway.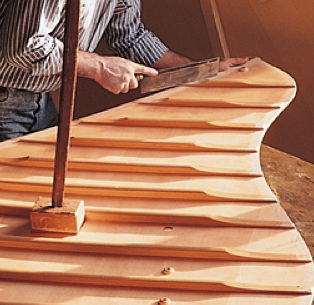 Steinway VERSTAS — OIKEA VALINTA
The Steinway Restoration Center is the only authorized Steinway piano rebuilder in the world — and the only place where you are guaranteed that 100% genuine Steinway parts will be used to restore your Steinway Piano. We accept pianos from institutions, piano technicians, and retailers, as well as from private owners.

All work is backed by an all-inclusive 5-year Steinway warranty — the same as a brand new Steinway. And importantly, for future investment appraisal or sale, you'll receive a dated certification record indicating that your piano has been restored by Steinway & Sons using 100% genuine Steinway parts. Whether your cherished Steinway is in need of custom refinishing, or replacement of the action or soundboard, it couldn't be in better hands — the hands that originally built it.

The location of your piano in need of restoration is not important — as we regularly have pianos shipped to our factory/restoration center from all over the world and back to the owner in pristine, restored condition. If you are considering the restoration of your Steinway piano, the only option that ensures your piano will continue to live up to the legacy of the Steinway & Sons trademark adorning it is the Steinway Restoration Center.
To arrange an appointment with a piano tuner, call +358 50 46 555 23 or send an email to tk@steinwaypiano.fi